Find the Telangana ECET Eligibility on our page. ECET exam is a great opportunity for eligible candidates to enter into professional courses like B.Tech, B.E, and B.Pharm. JNTU Hyderabad released the ECET 2021 Notification to fill vacancies in government and privates colleges of Telangana state. ECET is one of the Common Entrance Tests to fill the Lateral entry seats in various colleges of Telangana and Andhra Pradesh state. So, the Interested diploma and degree holders can apply for TS ECET Exam 2021 on or before the last date.
Telangana ECET Eligibility 2021
The Eligibility criteria play the most crucial role of TS ECET exam. For a candidate to apply for Engineering Common Entrance Test, the first thing comes to mind is Telangana ECET eligibility. If you satisfy the eligibility criteria, then you can happily apply for ECET 2021 exam. The nationality, Age Limit, and educational qualification come under this eligibility criteria.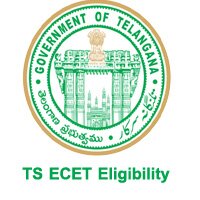 The candidates who satisfy the below eligibility conditions can apply for TS ECET 2021 on or before the last date. You can find detailed information about eligibility criteria for ECET 2021 exam on the official website. Bookmark this page for the latest updates of TS ECET 2021.
Jawaharlal Nehru Technological University, Hyderabad – TS ECET 2021
Jawarhalal Nehru Technological University, Hyderabad located in Kukatpally of Telangana state. The JNTU Hyderabad offers various undergraduate and postgraduate programs for many aspirants. JNTU Hyderabad conducts the Telangana ECET exam 2021. Every year, the JNTUH will release the ECET Notification 2021 on behalf of the Telangana State Council of Higher Education (TSCHE). In the Notification, you can find the details of TS ECET eligibility, admission procedure, TS ECET Important dates of the exam clearly. ECET exam is to fill the vacancies for Lateral entries into the 2nd year of B.Tech, B.E, and B.Pharm courses in both universities and private colleges.
Nationality
The candidate who is applying for TS ECET should belong to the Indian Nationality.
He/ She also belongs to the state of Telangana.
Education Qualification for TS ECET Exam 2021
Diploma in Engineering / Technology / Pharmacy from Telangana State Board of Technical education. or
A 3-year Degree in B.Sc (Maths) from recognized university/ institution of Telangana or Andhra Pradesh.
Candidates who are currently pursuing degree course can also eligible to apply for B.Tech, B.E, and B.Pharm courses.
Aspirants should obtain a degree from a recognized institution with 45% marks (40% for reservation category).
Eligibility for B.E/ B.Tech/ B.Pharm Courses
The candidate needs to satisfy the above education qualification of TS ECET 2021 exam.
Aspirants who appeared and qualifies the Telangana ECET exam 2021 are eligible for admissions into B.E / B.Tech / B.Pharm courses.
Telangana ECET 2021 – Age Limits
The willing candidate must have a minimum of 18 years of age to apply for TS ECET Exam 2021. For more details about the TS ECET age limit, visit the official website of Telangana ECET.