What are the Top Engineering Colleges in AP 2021? APECET Engineering colleges list and Fee structure details are provided here. Check top Btech colleges in Andhra Pradesh along with college code and Fee structure details. Andhra Pradesh State Engineering Common Entrance Test 2021 web counselling process is available here. You can also check APECET district wise colleges list and top 10 universities for Engineering.
APECET Top Engineering Colleges AP 2021
AP ECET 2021 Notification will be released on Feb 2021. Andhra Pradesh state ECET exam conducted every year by the Jawaharlal Nehru Technological University Anantapur on behalf of the AP State Council of Higher Education (APSCHE). A Huge number of diploma in Engineering holders applied for APECET exam, successfully completed their exam and AP ECET Results 2021 are also released. Now it's time for Andhra Pradesh ECET certificate verification and the web counselling. Hence we provided the Top Engineering Colleges list in AP in the below sections of this page. Students can check the APECET college list and new engineering fee structure details 2021 on this page.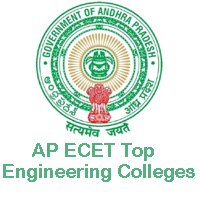 AP ECET College Fee Structure 2021 for BTECH
The APECET exam conducted by APSCHE to give admissions for lateral entries in Engineering colleges. Direct Admissions are given to enter into Btech 2nd year for all the students who qualify in AP ECET 2021. All the diploma holders and B. Sc (Maths) degree holders, who have a dream to study Engineering can scroll down this page and select the best college. So, students who want to study. engineering in the top university can check the below table before going to the APECET 2021 Web Counseling process. Along with this, all top AP ECET universities also mentioned below. So, you can check the top universities and Colleges in the following sections of this page. Therefore, to get more details about the Top Engineering Colleges you can visit the official site.
Top Universities in Andhra Pradesh for Engineering
| | | | |
| --- | --- | --- | --- |
| Sno | University Name | Location | Region |
| 1 | KL University | Vijayawada | AU |
| 2 | AU College of Engineering | Visakhapatnam | AU |
| 3 | Sri Krishnadevaraya University | Anantapur | SVU |
| 4 | Jawaharlal Nehru Technological University | Kakinada | AU |
| 5 | RVR and JC College of Engineering | Vizianagaram | AU |
| 6 | Sri Venkateswara University | Tirupathi | SVU |
| 7 | Jawaharlal Nehru Technological University | Anantapur | SVU |
| 8 | Sree KrishnaDevaraya university | Anantapur | AU |
| 9 | Anil Neerukonda Institute of Technology and Sciences | Visakhapatnam | AU |
| 10 | Yogi Vemana University | Guntur | AU |
AP ECET Colleges List & New Fee Structure Details
Sno
Name of the College
Code
Fee
Location
1
Andhra Loyola Institute of Engineering & Technology
ALIT
35,000
Vijayawada
2
Dhanekula Institute of Engineering & Technology
DHAN
57,700
Vijayawada
3
JNTU College of Engineering
JNTV
10,000
Vizianagaram
4
Lakireddy Bali Reddy College of Engineering
LBCE
53,800
Mylavaram
5
Pydah College of Engineering and Technology
PYDA
39,100
Vishakapatnam
6
Gudlavalleru Engineering College
GDLV
63,000
Gudivada
7
Velagapudi Ramakrishna Siddhartha Engineering College
VRSE
61,200
Vijayawada
8
Gayatri Vidya Parishad College of Engineering
GVPE
76,900
Vishakhapatnam
9
Sir CR Reddy College of Engineering
CRRE
37600
Eluru
10
Sagi Ramakrishnam Raju Engineering College
SRKR
64,400
Bhimavaram
11
G Pullaiah Reddy College of Engineering
PCEK
38,100
Kurnool
12
Vignan's Lara Institute of Technology and Science
VLIT
65,800
Guntur
13
Sree Vidhyanekethan Engineering College
SVNE
72,500
Tirupati
14
Raghu Engineering College
RITV
35,500
Vishakapatnam
15
GMR Institute of Technology
GMRI
80,400
Rajam
16
Sri Venkateswara College of Engineering
SVCT
43,100
Tirupati
17
Sri Vishveshwaraiah Institute of Science and Technology
SVTM
35,000
Chittoor
18
Pragati Engineering College
PRAG
65,300
Kakinada
19
ANU Colege of Engineering
ANCUSF
35,000
Guntur
20
G Pulla Reddy College of Engineering
GPRE
62,700
Kurnool

Best Engineering Colleges in AP

21
SRK Institute of Technology
SRKI
35,000
Vijayawada
22
Intellectual Engineering College
INTL
35,000
Anantapur
23
Gokula Krishna College of Engineering
GKCS
35,000
Nellore
24
Yogananda Institute of Technology and Sciences
YITS
35,000
Tirupati
25
Devineni Venkata Ramana and Dr. Hima Sekhar MIC College of Technology
MICT
57,000
Krishna
26
Srinivasa Ramanujan Institute of Technology
RITA
35,000
Anantapur
27
Vasireddy Venkatadri Institute of Technology
VVIG
46,200
Guntur
28
Santhiram Engineering College
SREC
51,800
Kurnool
29
Vaagdevi Institute of Technology and Science
VGPT
35,000
Cuddapah
30
Audisankara College of Engineering and Technology
SANK
56,500
Gudur
31
Madanpalle Institute of Technology and Sciences
MITS
64,700
Chitoor
32
Rajeev Gandhi Memorial College of Engineering and Technology
RGIT
54,600
Kurnool
Organisation Name: AP State Council Higher Education (APSCHE).
Name of the Exam: APECET 2021.
Exam Date:

May 2021

.
Date of Result: May 2021.
Rank Card Downloading: May 2021
Counselling Date: July 2021.
Category Name: AP ECET College list and Fee Structure 2021.
Official Website: www.apecet.org